Undersea encounter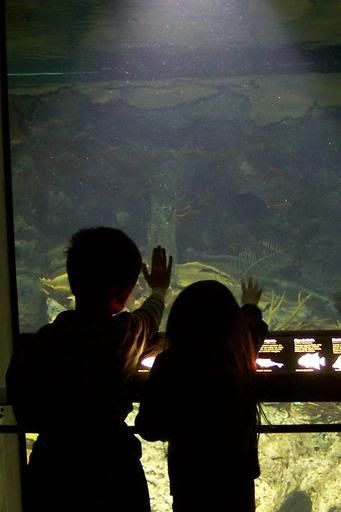 Different aquarium, same results! This time, it was my kids reaching out to touch fish through much thicker plexiglass. Didn't remember even taking this one until I posted yesterday's picture.
Found this to share...
May we humans one day find the Peace we seek,
which will be when we accept ourselves
not as the Crown of Creation,
but as one of the Jewels in the Crown,
alongside the People of the Sea.

~ Scott Taylor