About Postcards from the Woods
I started this blog on a friend's suggestion that I have a place to share my photos and writings. It's been almost a year now and I'm glad I put aside the time to focus on my thoughts and pictures and share them with you, the few, the loyal twelve fans of the Woods. ;-)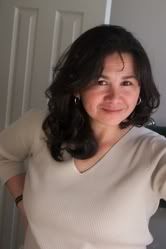 The title came from a daydream I had about a favorite writer/artist who said he was never unhappy while spending time in the woods. I pictured him walking through the wilderness, mostly self-sufficient, only popping out long enough to mail a hand-written letter or a postcard...from the woods. I loved the image: a mailbox on the edge of the forest...the postman visiting regularly to pick up the mail from the unknown author walking the forest.
The photos shared here and mostly of things, places, people near here. Here being Dutchess County, NY. Hudson Valley photos, mostly. I hope it provides a glimpse, a snapshot of what things are like, right now, around here.
My focus lately has been on photographing local farms. Many are at risk of being bought out by developers who plan enormous housing developments. I have about 15 local farms photographed, in various seasons and states of development.
Aside from the issues of over-crowding, loss of open space and environmental impact, the mass development is kind of sad. I've grown up here, my kids are growing up here and maybe their kids will, too. I just want the same or as close to the same environment for them as I had. I think about the banks of the Hudson River when I was in college. All you saw were trees on the western bank. Now, one by one, houses are popping up over there. First the trees go down, then the rock is blasted, then the well is drilled and finally the framing goes up. Not quite the scene that the Hudson River School painters would've enjoyed painting, perhaps.
Once a farm turns into a housing development, it's not turning back. I've never seen them plow under a neighborhood to grow apples.
In between the farm pictures, and OK, the boring shots of my garden, I'll share some random thoughts, peeves, joys or challenges from the Woods which, hopefully, you'll find amusing, informative or simply bordering on the insane. Then you'll know what its truly like...in the Woods. = )
Comments & criticisms are welcome anytime!
-Carolyn
"I think it is just as important to bring to people the evidence of the beauty of the world of nature and of man as it is to give them a document of ugliness, squalor and despair."
- Ansel Adams
Camera equipment: Lame! = ) Until I can afford the Digital SLR, I'm using Kodak's EasyShare DX7630 and DX4330.