The One Tree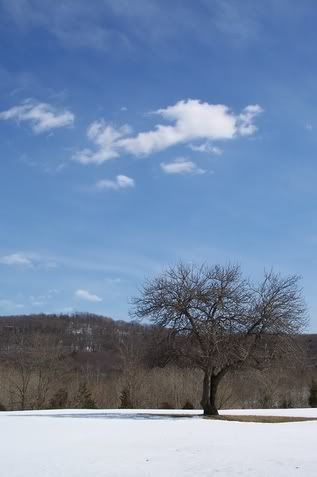 Apple tree
Old Post Road, North Highland, NY



When I was a child, we used to pass this tree on the way to Sunday dinner at my grandparent's home in Peekskill, NY. It was striking in its solitude, up on the hill, away from the barn, alone in a field. It always had a beautiful shape to it, carefully pruned throughout the seasons. I've always wondered if this tree had a story. Was it planted on someone's birthday? Was it a remembrance of someone? Was it the last tree from the orchard sold off long ago?
These days, it looks like it could use a trimming and maybe some careful, loving attention to produce a yield, but even without it, the spring flowers will bloom and it will be lovely, as I remember it.
One of these days, I'll slow down long enough to ask about the story of this one tree. For now, I have the picture and a memory from many journeys long ago.