Photo Friday Challenge: order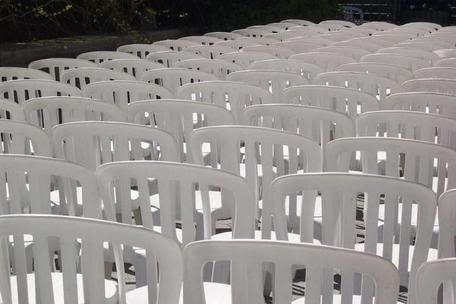 Wedding chairs, NY Botanical Gardens
For a larger photo, click
here
. Large photos throw off my blog margins (and I don't know how to fix that!).
For those of you unfamiliar with Photo Friday, here is a summary from their site:
Each week Photo Friday posts a photo assignment. Your mission is the creative interpretation of the week's theme. When you're done, post the picture you took to your website and submit your link to Photo Friday.Photo Friday is about challenging our participants to be original and creative within the constraints of the week's theme. It's not a competition. Anyone with a camera and a place on the internet to post pictures can participate.

More photos from the NY Botanical Gardens are
here
.