In memory of my Gramma...
originally posted, August 2005
My Grandmother, Violet Honeysett La Duca, died from complications from Legionnaire's disease. She was 87. She was a sister, a wife, a mother of five, grandmother of 17, great-grandmother of 23 and friend to many where she volunteered for over 25 years. She was a fine painter and an avid gardener. She was from Bournemouth, England then moved to New York City, where she met my Grandfather. She lived through two world wars, the Depression and many challenges in life. She always met the world with a smile and a song. I received my middle name, Violet, from her. I hope I can live up to the name. = )

A pic I took of Gramma last year at my house...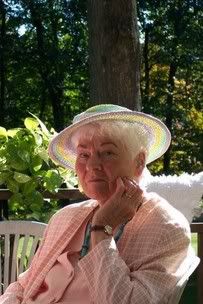 Portrait she did of my son from a photo I took...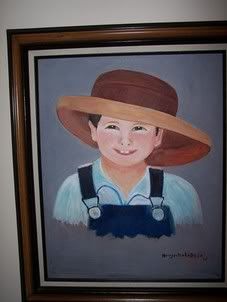 Her gift to me on my 30th birthday...