Around the Garden: Mid-July
Seems like a long time since I took photos of the gardens. I do believe it coincides with the kids being home for the summer! Got a few shots the other day when I wasn't playing kiddie taxi driver.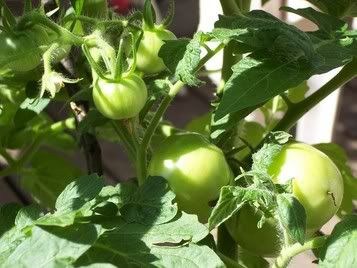 patio tomatoes, eluding the japanese beetles, for now...
the herb garden box, blew too early in the heat
gerbera daisies on their second bloom!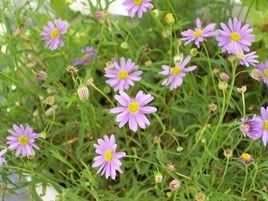 I have no idea what these are, but I also planted them in my perennial bed and nearly ripped them out, thinking their tender leaves were merely grass.