Cultural kids
Last night, my son's school had its third grade open house and curriculum fair. The kids have been studying different cultures around the world, one country per class. My son's class studied Mexico and the others studied China and Brazil.
The dances were taught to them by Livia Vanaver of
Vanaver Caravan
, a dance company in New Paltz, NY. The children learned the songs and dance steps in only three short weeks. It was a terrific show and my only complaint was that I couldn't jump up and join in! They even had costumes from the different cultures. Just a wonderfully produced event, start to finish.
At the end, all three classes joined in for a kind of "we are the world" kids song. Too cute.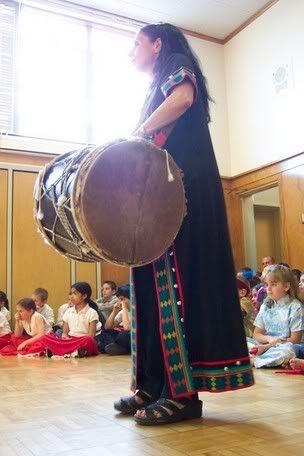 Mexico...my son, back to the camera, shirt untucked.. ;-)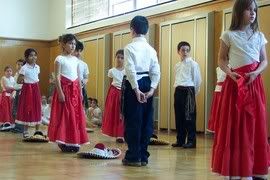 China...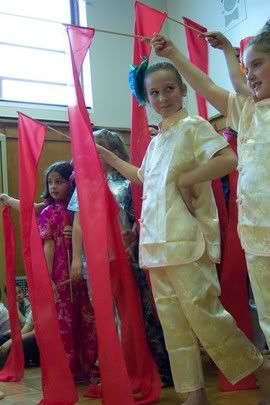 Brazil