Spring on Rushmore farm
This is one of my favorite places to walk. It's up on the backside of Stormville Mountain in East Fishkill. I found it years ago when I was planning a benefit bike tour through the valley. This was part of the killer 40-mile route. This bucolic area was part of the last six miles, mostly hills, but well worth the trip.
On one side of the street is a lovely farmhouse and various barns. In the center is a large pond and fences all around. The other side of the pond is another street with fences and the strangest cows I've ever seen. They're long-haired, wooly type highland cattle. Their pastures are rocky hillsides and shady maples and the most incredible view. Down the street is a goat farm where the goats are often seen wandering or simply standing in the road. Apparently they have the right of way up there.
It's a NYC watershed area so the neighbors will report suspicious cars parked or folks walking around up there. (Another story for another day.) The winding country road passes farms, streams, rocky slopes and deep, forgotten forests. I have to remember to check my watch on the days I walk there. With all there is to see, I often forget how long I've been wandering. A good thing, I think.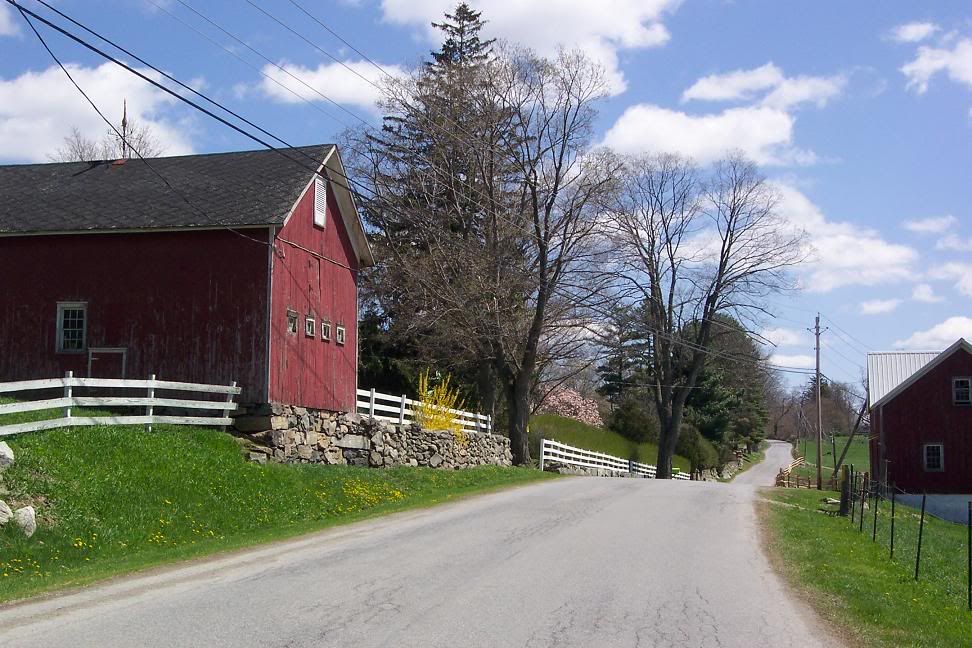 From last year in late April...the pond...